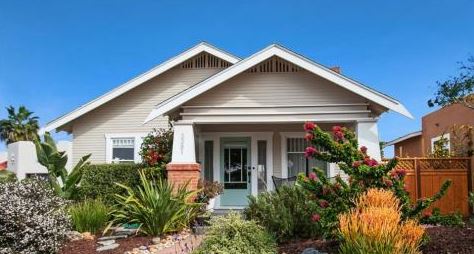 3 Top Ideas to sell a San Diego home
You are selling your home in the San Diego market the nicest weather in all of the United States. What could possibly be the reason you have not sold or maybe not even getting any activity?
Being in the real estate industry for over 20 years I find while the economy and pulse of the real estate market fluctuates there are a few major factors you need to make sure you have dialed in to beat your competition.
Clean and organize
Is your home like a model home in a new community? Sure your home may not be a brand new home with all the latest bells and whistles however you need to make it immaculate. Declutter your San Diego home from the walls, rooms, closets, and garage.
Landscape and Curb Appeal
When prospective buyers drive by your home is the landscape looking manicured and healthy? The plant life should be in good shape. Trim out any overgrown plants and clean the walkways. A fresh coat of paint may be in order as well. While painting is not cheap a fresh coat of a neutral color may be the facelift your San Diego home needs. Lets face it painting and landscape may be one of the easiest do it yourself enhancements you can handle on your own.
Appraisal of your San Diego home
While the San Diego home market has been very hot over the past few years be careful not to be too aggressive in pricing. The absolute most important piece of the selling puzzle is the pricing. For a few hundred dollars you can have an appraiser out and get yourself an unbiased 3rd party opinion of value. Not only that but the appraiser is going to be able to verify the home is marketed at the appropriate square footage and point out some marketing features you may not have considered. The San Diego appraiser may also be able to let you know some issues which may arise when that buyer does come through with an offer. In a hot market the appraisal will get you the realistic number so you do not get tempted to chase every crazy offer that comes in which ultimately cannot obtain financing as the Lender's appraisal may not support the amount needed for funding. Putting you right back on the market and maybe at a point when there is now more competition or less desirable market conditions to deal with.
While these three basic ideas are not new they are the most important. Get them all right at the beginning and you definitely have yourself setup for success.
Call us if you need any questions answered at 888-595-0188.
We are ready when you are….